Attendees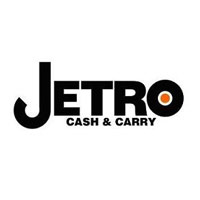 Andres Cubero
Chief Information Officer
Jetro Holdings, LLC,
For more information, contact marketing@cdmmedia.com or call +1 312.374.0805.
Here's what our past attendees had to say:
I found the event to be very interactive and informative. The format was excellent!
Vice President IT Infrastructure, SP Plus Corporation
Outstanding. Many senior, smart people each of whom contributed to discussion.
Global CMO & Vice-President Strategy, Huawei
A very well organized and run event. Keep up the good work!
Business Intelligence and Data Warehousing
Excellent experience top to bottom. This was the best managed event I have ever attended in the past 20 years.
CFO
I've already had follow up discussions with a couple of the vendors I met and I see promise for future business. The meetings were the perfect length of time and I learned a lot about some vendors I thought I knew. I was impressed by the event, it was very well organized and executed.
SVP & CIO
Warning!
Future Watchers is not afilliated with CDM Media. The link on their website to ours does not indicate any relationship, and appears to be intended to deceive.